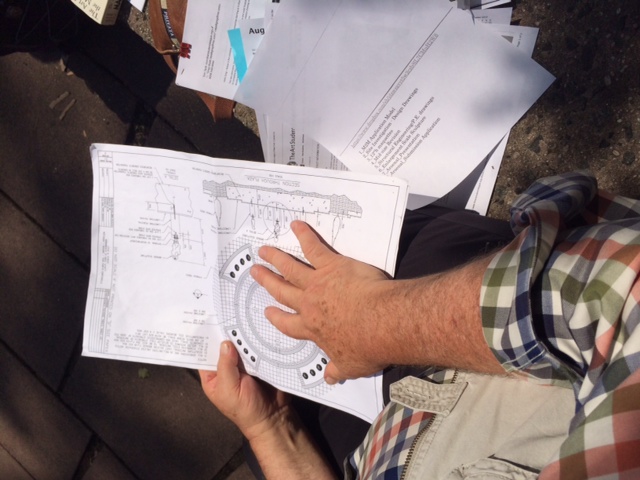 m2m - MODEL TO MONUMENT
M2M is a five-year partnership with the New York City Department of Parks & Recreation and the Arts Students League of New York.
Each year, an international team of seven artists, selected among a group of nominated candidates, work together to learn, think, imagine, model, build and install individual works in Riverside Park South, Manhattan, and a collaborative work, in Van Cortlandt Park, Bronx.
This ninth month program, lead by Greg Wyatt, League instructor and sculptor-in-residence at St. John the Divine, trains artists to produce work for public spaces, bringing contemporary sculptures to hundreds of thousands of New Yorkers and visitors.
M2M 2015 - CALENDAR
August to September : "discovery time" of various main sites and sculptures in NYC.
October : work on the individual projects, and various small models.
November : work on the collective project, and various small models.
December : fabrication of the medium size models.
January : Public presentation of the middle size models and submission to the authorities for permits.
March : Beginning of the fabrication.
June : Installations and inaugurations in each park.
THE "CAROLINE BERGONZI CREATIVE LABORATORY" IS A UNIQUE ART STUDIO BASED BOTH IN MONACO AND IN GREENWICH VILLAGE, MANHATTAN, DEDICATED TO FINE ARTS, EXPLORATION AND INSPIRATION, THROUGH VARIOUS DISCIPLINES, TECHNIQUES, MATERIALS AND THEMES, FROM PAINTINGS TO METAL SCULPTURE. DBA CREALAB LLC. ADDRESS: 530, LAGUARDIA PLACE, #5, NEW YORK, NY 10012 USA. EMAIL STUDIO@CAROLINEBERGONZI.COM - VM (+1) 212 592 4500.
ALL COPYRIGHTS ON THE ARTS, PHOTOS, SITE AND TEXTS BELONG TO THEIR AUTHOR, C. BERGONZI.